This dish is a true classic of Hungarian cuisine, and I would like to present a traditional version to you now!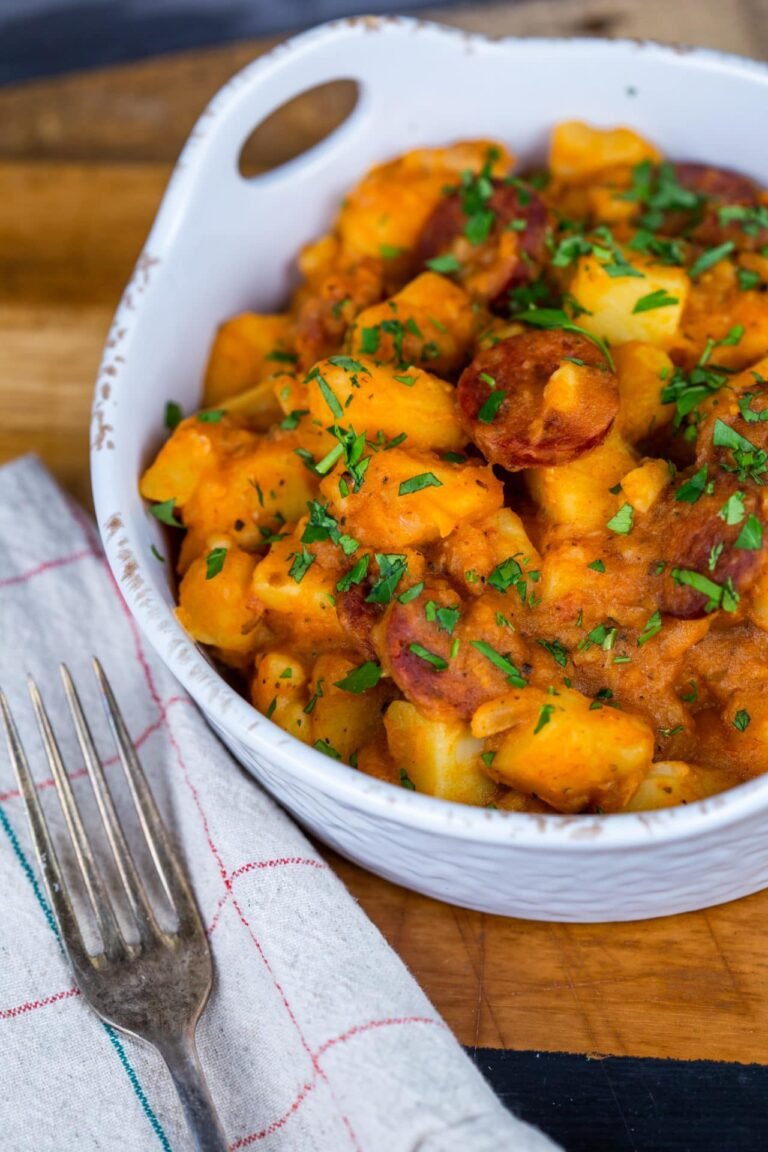 Ingredients
 2-3 servings

– 100g white bacon
– 2 tablespoons pork lard
– 50g dry sausage
– 50g spicy sausage
– 50g smoked sausage
– 1 onion
– 1 clove garlic
– 1 teaspoon smoked paprika
– 1 tablespoon paprika
– 1 pinch of hot paprika
– 1 tomato
– 1 bell pepper
– 1 kg peeled potatoes
– Salt and pepper
– 1 pinch of ground cumin
– 1 teaspoon marjoram
– 1/2 bunch of parsley
Instructions
We start by sautéing the diced white bacon in a bit of fat. Then, we add half of the sliced sausages into the fat and also sauté them.
Once they're ready, we remove the sausages and sauté the diced onions in the same fat. When they start to become translucent, we add garlic and stir.
Next, we add the paprika and mix them in.
We finely dice the bell pepper and tomato, then sprinkle them into the pot. If needed, you can add a little water and start simmering while stirring continuously. After 5-8 minutes, add thinly julienned potatoes, and continue stirring for 10-15 minutes, adding a little water as necessary. The goal is to create a thick, rich sauce.
When the sliced potatoes start to break down, add the diced potatoes, cover them with enough water to just cover them, season, and then simmer over medium heat while stirring continuously until everything is cooked through.
About 5 minutes before it's ready, add the remaining sliced sausages. At the end of cooking, fold in the pre-sauteed sausages, garnish with a little chopped parsley, and you're ready to serve.