Mushroom paprikash is a beloved Hungarian favourite, served with nokedli and plenty of sour cream, making it the most delicious. You can also mix the sour cream into the stew as a thickener, and you can offer extra when serving. 
You can prepare this delicious and hearty dish with just one type of mushroom, but it's also worth trying it with a mix of different mushrooms. It's much more exciting when various flavors come together in the stew.
Feel free to season the mushroom paprikash generously. In addition to the basic salt and pepper, it's a good idea to use marjoram, and you can also add a smoky version alongside regular paprika. If you like a spicier flavor, you can also add a bit of hot paprika cream to the stew.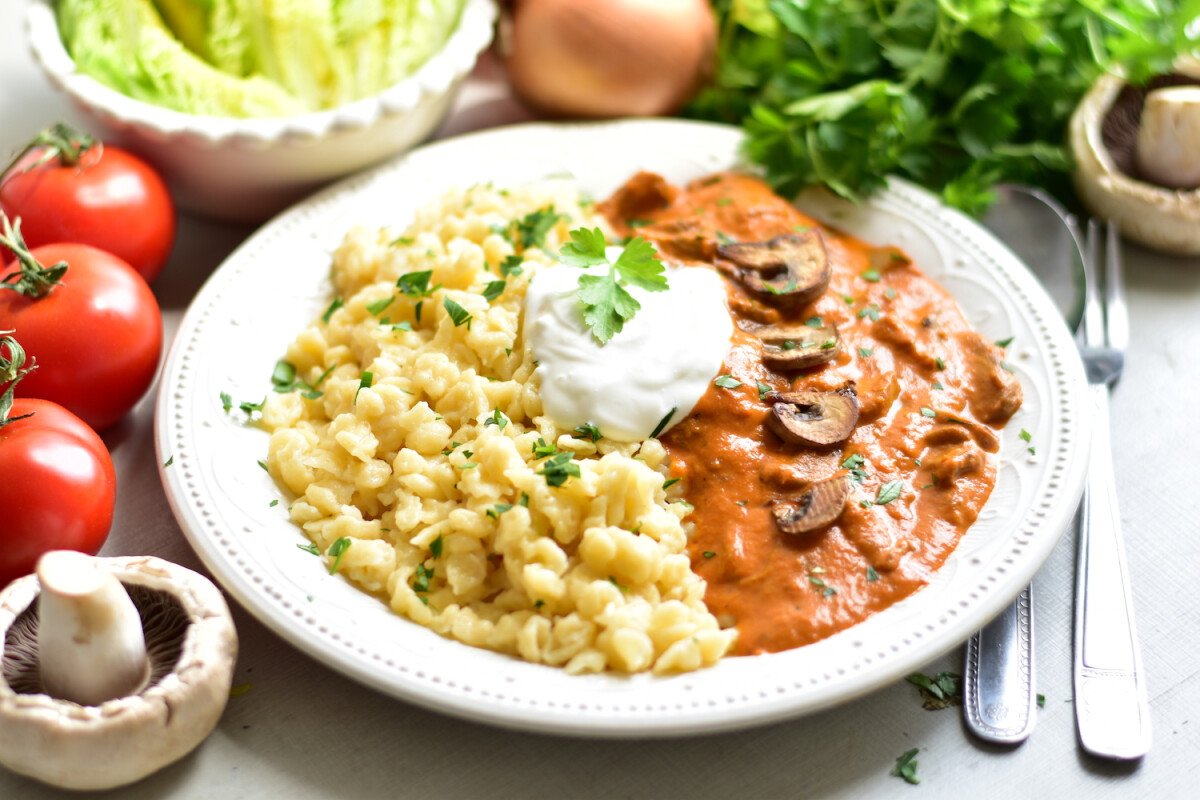 Ingredients
500 grams of mushrooms (button mushrooms, brown mushrooms, and oyster mushrooms)
2 onions
1 bell pepper
Oil as needed
2 cloves of garlic
3 dl (deciliters) of water
Salt and pepper to taste
Sour cream to taste
Preparation time: 20 minutes
Cooking time: 35 minutes
Instructions
Clean the mushrooms and cut them into pieces as desired, then sauté them in a dry skillet until browned.

In a separate pan, sauté the finely chopped onions in oil until translucent, then add the finely chopped bell pepper and crushed garlic. After 1-2 minutes, pour in the water and mix in the red paprika powder.

Combine the sautéed mushrooms with the onion mixture, season with salt and pepper, and cook until the sauce thickens.

Serve the finished mushroom paprikash with nokedli and sour cream.

Enjoy!