The sour cream cucumber salad is not bad either, but the sour cream chicken paprikash, well… now that's something! And together, the two of them…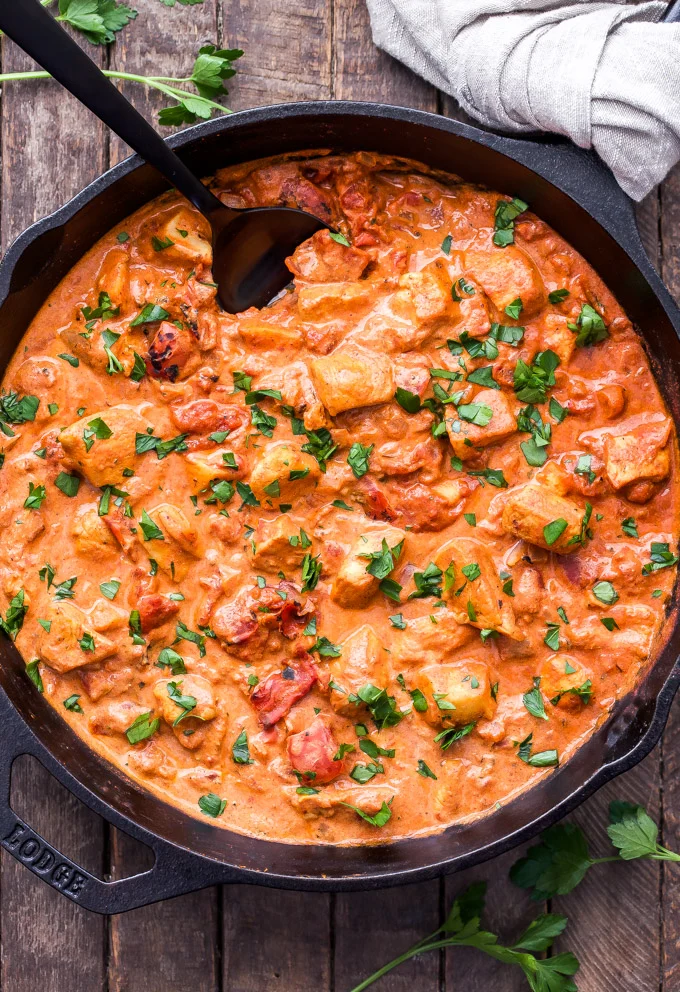 Ingredients
80 g lard
2 onions (120 g/onion)
3 cloves of garlic
1 bell pepper (90 g/pepper)
1 tomato (110 g/tomato)
2 bay leaves
1 tsp whole caraway seeds
1 whole chicken (approx. 1.7 kg)
salt, pepper
Instructions
In a pot, heat the lard, then add the finely chopped onions and garlic. Sauté them over medium heat for 5 minutes. Add the finely chopped bell pepper and tomato, bay leaves, caraway seeds, and sauté for another 2 minutes. Add the chicken pieces and brown them over medium-high heat.
Spoon in the two types of paprika cream, the sweet red paprika powder, and season with salt and pepper. Stir well, then pour in enough water for the chicken to barely peek out from the sauce. I used 800 ml of water, but this depends on the amount of meat. Cook over medium heat for about 50 minutes.
Mix the flour into the sour cream, add 2 ladlefuls of the sauce, whisk until smooth, and use it to thicken the paprikash. Simmer for another minute, then serve with your choice of side dish and pickles.