Ingredients:
100 g (3,5 oz) bacon or sausage, or both
4-5 fresh pepper, sweet and hot as you like
2-3 medium size tomatoes, cut roughly
2 medium size onion, roughly cut
2 medium size onion, roughly cut
rice or eggs, optional
salt and pepper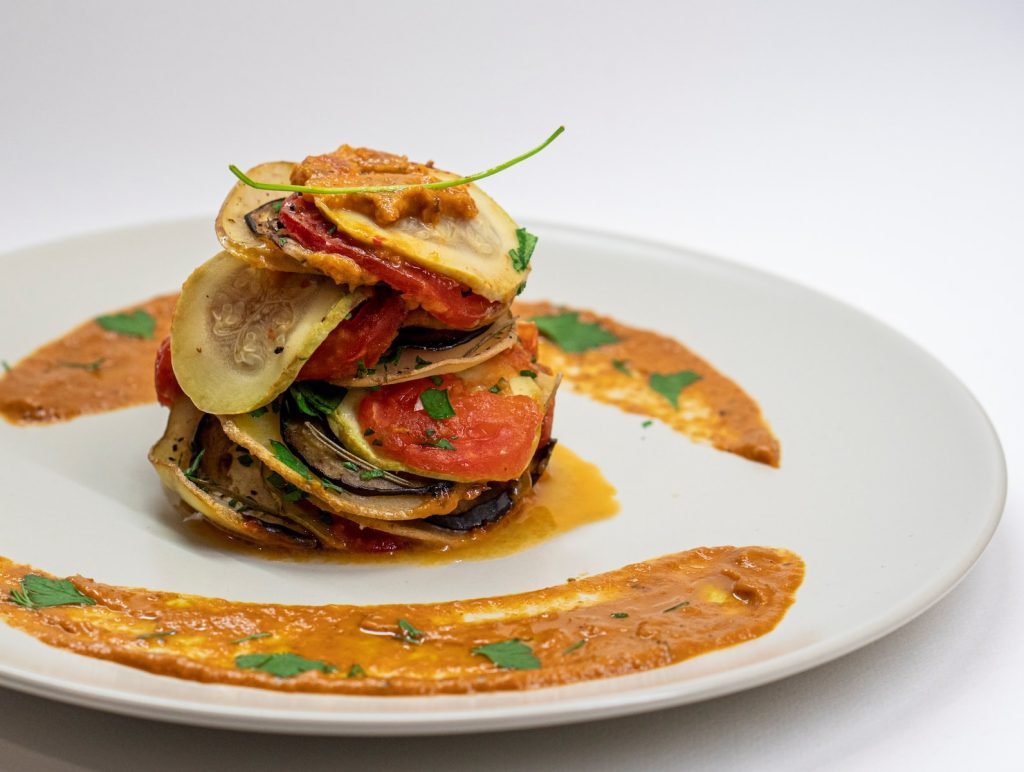 Hungarian Lecso (Lecsó) is a very typical fast food, a healthy fast food. It has it's roots in the countryside villages, where busy farmers had not much time for preparing lunch. They take what they had from the vegetable garden, and made a quick lunch in just 15 minutes. It contains mostly fresh vegetables, but during the centuries it has been common to add some sausages, bacon, egg or other smoked meat to it. The basics are the same, everyone can prepare it as they like. This dish is sometimes called "Hungarian ratatouille," consisting of a stewed mix of peppers, tomatoes, and onions. It may be eaten on its own or as a side, at any time of day. For lunch or dinner, it is usually eaten on its own with bread, or with sausages, eggs or rice.
Chop the onions into half slices, and fry with oil, (if you are vegetarian) or fry the bacon. and/or sausage  first, and use it's fat to fry the onions.
If the onions softened into translucency, take the pan off the heat, and add the sweet Hungarian Paprika,  to prevent the Paprika from burning.
Give it a good stir, and add the peppers and the tomatoes. You should use a mix of peppers, everything you have at home, or in your garden.  I use to add hot, green chillies to it too. It is important to cut the peppers in stripes, roughly, rustic style.
Season with salt and pepper. Give it a good stir, and cover. Let it simmer over medium-low heat till the peppers are soft enough.
If you fried some bacon or sausage, now it is time to add to the Lecso. Cook for ten minutes more with the lid off, to let it reduce a bit.
Serve it with crusty, rustic bread. Some like it with steamed rice stirred in the last minutes, I used to do that with the warmed up leftovers. (Marvellously fresh for a leftover). In wintertime I like to prepare it with two-three eggs cracked right into the dish in the last minute.
Bon appetite!