The potato dumpling is among the most royal side dishes, but truly, if you add lots of sour cream and a double portion of bacon, it can even hold its own as a main course!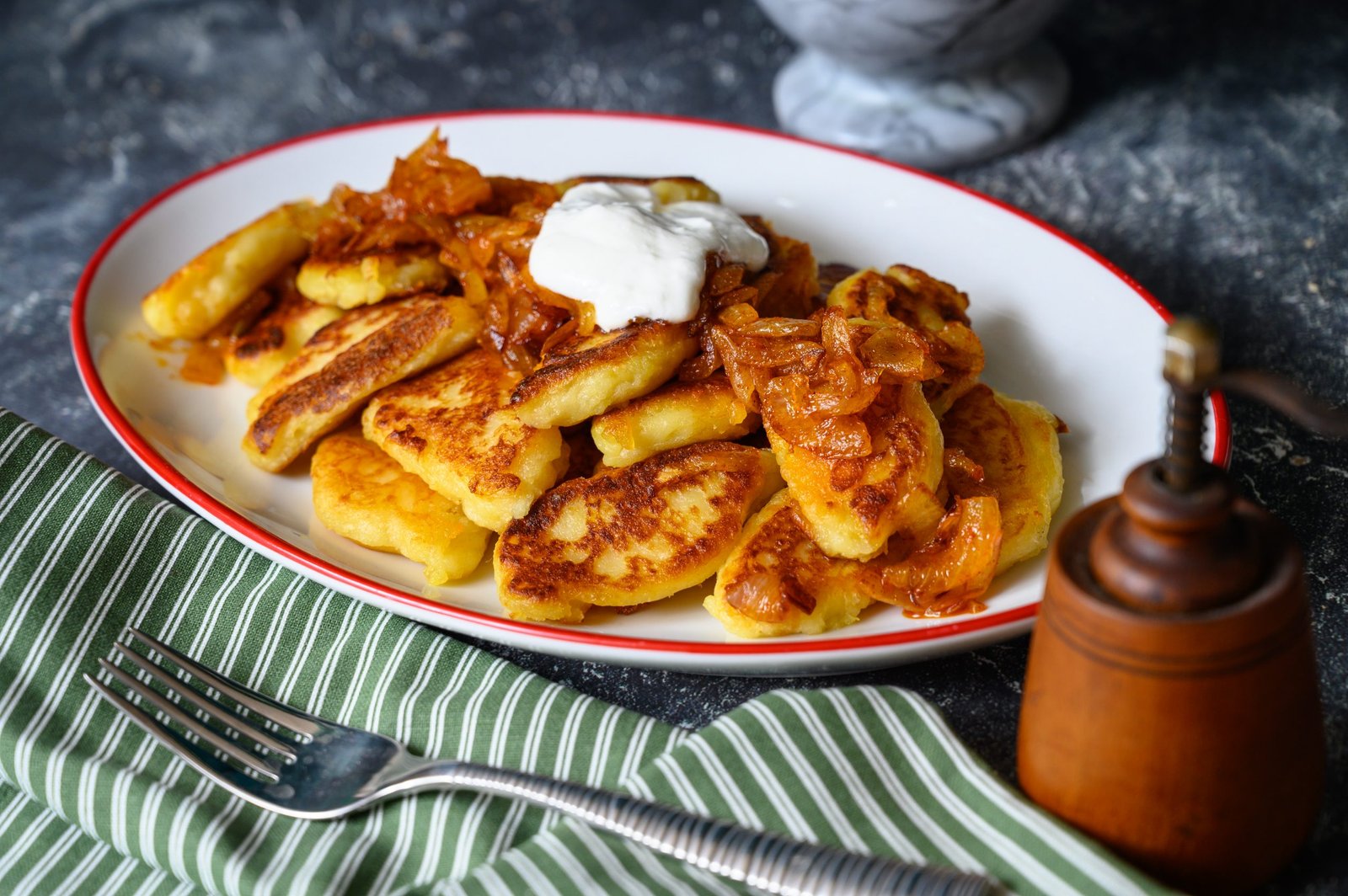 Ingredients
4 servings
1 kg potatoes 
salt, pepper
300 g flour
150 g smoked bacon
 4 onions
sour cream for serving
Instructions
1. Peel and dice the potatoes, then cover them with enough water to submerge. Season the water with salt, and cook the potatoes until they become tender.
2. Once the potatoes are softened, mash them along with the water. Season with pepper, and while continuously stirring, add the flour. (Do not turn off the heat!) Once the flour is fully incorporated, you can turn off the heat.
3. Dice the bacon, melt its fat in a pan, then remove the crisped bacon cubes and set them aside.
4. In the rendered fat, start sautéing the diced onions. If you find the bacon fat insufficient, you can supplement it with a little pork fat or oil.
5. When the onion pieces begin to brown, use two greased tablespoons to scoop dumplings from the potato mixture into the onion-infused fat.
6. Fry the dumplings on each side until they become golden brown. Once the dumplings are cooked, serve them drizzled with sour cream and sprinkled with the crispy bacon cubes.